Francis P. Sempa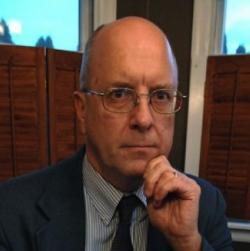 Francis P. Sempa is the author of Geopolitics: From the Cold War to the 21st Century; America's Global Role: Essays and Reviews on National Security, Geopolitics, and War; and Somewhere in France, Somewhere in Germany: A Combat Soldier's Journey through the Second World War. He is a contributor to Population Decline and the Remaking of Great Power Politics and The Conduct of American Foreign Policy Debated. He has also written introductions to four books on U.S. foreign policy.
His articles and book reviews on historical and foreign policy topics have appeared in Orbis, the University Bookman, Joint Force Quarterly, The Diplomat, American Diplomacy, the Asian Review of Books, Strategic Review, National Review, Presidential Studies Quarterly, Human Rights Review, the Claremont Review of Books, the Washington Times, the South China Morning Post, the International Social Science Review, Caixin Online, Real Clear History, and The American Spectator.
He is an Assistant United States Attorney for the Middle District of Pennsylvania, adjunct professor of political science at Wilkes University, and a former contributing editor to American Diplomacy.
[The views reported in Mr. Sempa's reviews are those of the reviewer and not those of the U.S. government.]
Books by Francis P. Sempa
Book Reviews by Francis P. Sempa