John L. Murphy PhD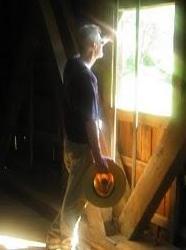 John L. Murphy, Ph.D. coordinates the Humanities sequence at DeVry University's Long Beach, California, campus.
He earned his UCLA Ph.D. in English literature. His many interests include Irish language reception by English-language culture; Irish republicanism in literature; traditional Irish and contemporary rock music; and the presentation of otherworldly, liminal states in medieval and modern literature.
Dr. Murphy has been widely published in scholarly reference works, in literary studies, and on websites. He reviews books and music over a broad range of topics in print and online.
His current research into two areas, Samuel Beckett's purgatorial ideas, and the invention of the concept of "Celtic Buddhism," typifies his eclectic direction, documented at Blogtrotter at http://fionnchu.blogspot.com.
Book Reviews by John L. Murphy PhD