Claire Fullerton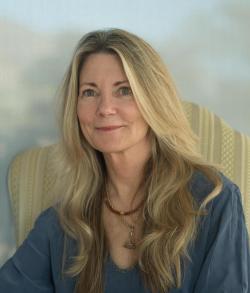 Claire Fullerton hails from Memphis, TN. and now lives in Malibu, CA. with her husband and three German shepherds. She is the author of Little Tea, a Somerset Award Finalist and Faulkner Society finalist. Mourning Dove, her Southern family saga set in 1970's Memphis, is a nine-time award winner, including the Ippy silver medal for regional fiction and the Literary Classic's Words on Wings for Book of the Year. 
Ms. Fullertonis the author of Dancing to an Irish Reel, a Kindle Book Review, and Readers' Favorite award winner set on the west coast of Ireland, where she once lived. Her first novel is a paranormal mystery set in two time periods titled, A Portal in Time, takes place in Carmel-by-the-Sea, California. She is a contributor to the book, A Southern Season with her novella, Through an Autumn Window, set at a Memphis funeral. 
Little Tea and Mourning Dove are book of the month selections of the Pulpwood Queens Book Club, of which there are 800 chapters. 
She is represented by Julie Gwinn of the Seymour Literary Agency.
Books by Claire Fullerton
Book Reviews by Claire Fullerton