Joan M. Burda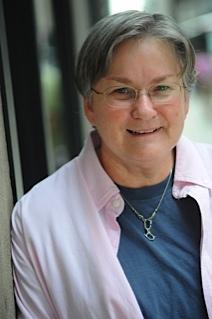 Joan M. Burda practices law in Lakewood, Ohio. Her estate planning practice is primarily devoted to meeting the needs of lesbian and gay individuals and couples.
Ms. Burda is the author of the award-winning book, Estate Planning for Same-Sex Couples, Second Edition (ABA, 2012). Her other books are: Gay, Lesbian and Transgender Clients: A Lawyer's Guide (ABA, 2008) and An Overview of Federal Consumer Law (ABA, 1998).
She writes about LGBT legal issues for various online and print publications. Ms. Burda speaks nationally on LGBT issues. She is the former Editor-in-Chief of GPSOLO, the ABA's General Practice, Solo and Small Firm Division magazine. Ms. Burda is also an Adjunct Professor of Law at Case Western Reserve University School of Law, as well as an adjunct faculty member at Ursuline College.
She is a member of the American Bar Association, the Ohio State Bar Association, the National Lesbian and Gay Bar Association, and the American Society of Journalists and Authors.
Ms. Burda graduated from Bowling Green State University with a Bachelor of Liberal Studies degree and received her law degree from Pepperdine University School of Law.
She lives in Lakewood, Ohio, with her spouse, Betsy.
Book Reviews by Joan M. Burda