Marilyn Gates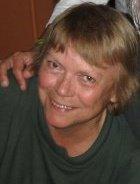 Marilyn Gates PhD is Professor Emerita of Anthropology at Simon Fraser University in Burnaby, Canada. Educated at Haberdashers' Aske's School for Girls and Sheffield University in England, she received her doctorate in Geography from the University of British Columbia.
Her research has focused on the transformation of the Latin American peasantry and the environment under globalization. Her teaching centers on these fields, along with the anthropology of modern life, sustainability, and contemporary urban communities and cultures.
Author of In Default: Peasants, the Debt Crisis and the Agricultural Challenge in Mexico (Westview Press), she has published in a variety of scholarly journals in the social sciences, and also enjoys writing for the internet community.
Dr. Gates loves mentoring students, debate, travel, languages, and reviewing books!
Books by Marilyn Gates
Book Reviews by Marilyn Gates