James H. McDonald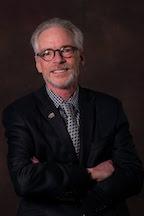 James H. McDonald received his PhD from Arizona State University and is Provost and Professor of Arts & Sciences at the University of Montevallo, Alabama's public liberal arts university. He is an applied cultural anthropologist with over 30 years of research experience analyzing rural development, political culture, and security dynamics in Mexico and Guatemala.
In Mexico he has explored how NAFTA, and related policy changes, effected domestic food production, the politics of rural development, and the livelihood of family farmers. This work culminated with an exploration of the effects of an aggressively evolving narcoeconomy on rural culture and society.
Most recently he collaborated on a research project in the Western Highlands of Guatemala studying the political and legal dynamics of indigenous communities under conditions of a faltering state governance system, endemic insecurity, and ethnic exclusion. That work has resulted in the book The Crisis in Governance in Maya Guatemala: Indigenous Responses to a Failing State (University of Oklahoma Press, 2013).
Mr. McDonald has published over 30 articles, as well as numerous book reviews, review essays, and commentaries. Additionally, he authored The Applied Anthropology Reader (Allyn & Bacon, 2002). He also served as senior editor of the American Anthropological Association journal, Culture & Agriculture, from 1998–2007.
Books by James H. McDonald
Book Reviews by James H. McDonald