Adrienne Ross Scanlan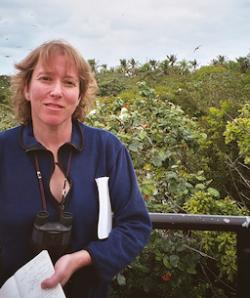 Adrienne Ross Scanlan is the author of Turning Homeward: Restoring Hope and Nature in the Urban Wild (Washington State Book Award 2017 Finalist).
For over 20 years, she has immersed herself in all things nature as a citizen scientist, restoration volunteer, lay naturalist, and docent at zoos and animal shelters.Her nature writing, personal essays, and other creative nonfiction have been published in anthologies, print, and online magazines.
She has received a Seattle Arts Commission award, an Artist Trust Literature Fellowship, and from 2012 to 2017 she was nonfiction editor of The Blue Lyra Review—A Literary Magazine of Diverse Voices.
Books by Adrienne Ross Scanlan