B.A. Van Sise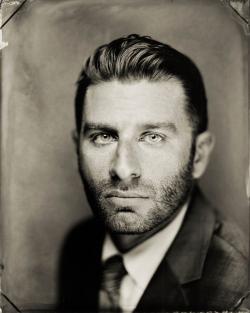 Author of the Amazon bestselling photo book Children of Grass, B.A. Van Sise is also a frequent contributor to BuzzFeed News and Getty Images, and one of the world's busiest travel photographers. In addition to his roles as Nikon/AFAR travel photography ambassador and travel photography workshop instructor for Atlas Obscura, Mr. Van Sise has previously been a staffer for Newsday, the Village Voice, and AOL CityGuide, and has been featured on both the cover of the New York Times, on PBS NewsHour, the Daily Mail, and on NPR. A number of his portraits of notable American poets are in the permanent collection of the National Portrait Gallery of the Smithsonian.
His work as both a photographer and writer has been widely published. In addition to exhibitions at the Center for Creative Photography, the Peabody Essex Museum, the Museum of Jewish Heritage, the Los Angeles Center of Photography, and the Whitney Museum of American Art, his work has previously appeared in the Washington Post, the Los Angeles Times, the Daily Mirror of London, Travel + Leisure, New York Magazine, and approximately 250 other publications. His written work has appeared in Poets & Writers, the North American Review, the Southampton Review, and Eclectica, among many others. 
His latest book, Invited to Life: Finding Hope after the Holocaust, is published by Schiffer.
He is a graduate of the prestigious Eddie Adams Workshop, a National Press Photographers Association award winner, and an Independent Publisher Book Award gold medal winner.
Books by B.A. Van Sise
Book Reviews by B.A. Van Sise