Arnie Bernstein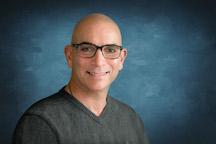 Arnie Bernstein is a nonfiction writer who loves exploring the forgotten stories of American history. He is the author of the books Swastika Nation: Fritz Kuhn and the Rise and Fall of the German-American Bund (St. Martin's Press & Picador) and Bath Massacre: America's First School Bombing (University of Michigan Press), and three books on Chicago film and Civil War history (Lake Claremont Press). His work has been acclaimed by Publisher's Weekly, Kirkus Reviews, and The New York Times. 
Mr. Bernstein has been interviewed throughout the United States, Ireland, England, Israel, Australia, Poland, and Russia by newspapers, radio stations, television news, blogs, and podcasts. He's appeared on MSNBC, C-SPAN Book TV, PBS, National Geographic Channel, and American Heroes Channel. He regularly speaks about his work to audiences at bookstores, libraries, book clubs, conferences, and college classes and symposiums.
He was awarded with a Puffin Foundation grant and won a slot in the prestigious Warner Brothers Comedy Writing Workshop. Most recently he was named one of the top 50 movers and shakers in the Chicago book world by New City magazine's annual "Lit 50: Who Really Books Chicago." Mr. Bernstein received honors from both the Illinois State Library and the State Library of Michigan. Someday he hopes to receive similar recognition by the State Library of Hawaii.
He is a member of The Author's Guild, PEN, and The Society of Midland Authors. Chicago is his hometown. He fervently believes in the philosophy of the great Jewish sage, Groucho Marx: "I must say I find television very educational. The minute somebody turns it on, I go into the library and read a good book."