Michael Sears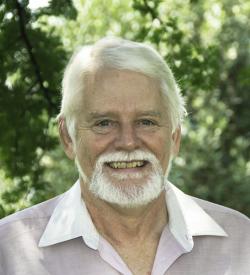 Michael Sears writes with Stanley Trollip under the name Michael Stanley. Their series featuring Detective Kubu is set in Botswana, a fascinating country with magnificent conservation areas and varied peoples. They know the country well, having visited frequently and been involved there professionally.
The mysteries are set against current southern Africa issues: the plight of the Bushman peoples of the Kalahari (Death of the Mantis, shortlisted for Edgar and Anthony awards, won a Barry award in 2011), the pervasive power of witch doctors (Deadly Harvest, shortlisted for an ITW Thriller award in 2014), the civil war in Zimbabwe, blood diamonds, the growing Chinese influence in Africa, and biopiracy.
Their first novel, A Carrion Death, was published in 2008. Their most recent book is Facets of Death (Poisoned Pen Press, 2020), the latest novel in the writing team's award winning Detective Kubu series set in Botswana. Their thriller, Shoot the Bastards (Poisoned Pen Press, 2019), featuring journalist Crystal Nguyen, addresses the vicious rhino poaching and horn smuggling mafias. They have also contributed short stories to a variety of anthologies and mystery magazines.
Mr. Sears has lived in South Africa, Kenya, Australia, and the U.S. His background is in mathematics, and he now specializes in image processing. He has worked in academia and industry, and is currently a professor in the School of Computer Science and Applied Mathematics at the University of the Witwatersrand in Johannesburg.
Book Reviews by Michael Sears