Michael J. Deeb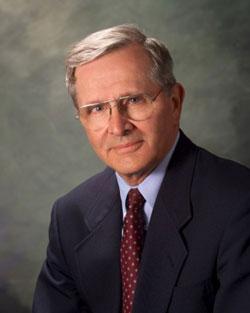 Following graduation from Aquinas College, Michael J. Deeb earned his Masters Degree from Michigan State University. The emphasis of both degree programs was American History. This was followed by 20 years of teaching at the high school, college, and university levels. During this time he earned his doctorate from Wayne State University. For the next 25 years Dr. Deeb owned an accounting and investment advisory practice.
Upon retirement from his business activities, Dr. Deeb returned to his first love, American History. His personal interest and the fact that there are literally tens of thousands of Civil War enthusiasts worldwide drew him to write of people who lived during that era. He published his first Civil War era historical novel, Duty and Honor, in 2007. The second novel in this trilogy, Duty Accomplished, was published in 2008, the third, Honor Restored, in 2009.
Dr. Deeb has sold over 1,400 of his novels during personal presentations at service clubs, libraries, bookstores, and reading clubs. He completed a two-week book tour in Michigan during July 2010. This is his seventh such tour since November of 2007.
Currently, Dr. Deeb is writing book reviews for both The Civil War News and the New York Journal of Books. He is also working on a historical novel that examines the various conspiracy theories surrounding the assassination of Abraham Lincoln.
Dr. Deeb is married to Sally Dittman and is a resident of Sun City Center, FL. They have five children and ten grandchildren.
Dr. Deeb is also an avid amateur water-colorist. He paints pictures of nature, holiday themes, and the countryside. If you're an artist as well, feel free to share with him by emailing [email protected] to see a gallery of his paintings.
Books by Michael J. Deeb
Book Reviews by Michael J. Deeb