Saadia Faruqi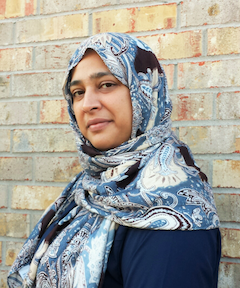 Saadia Faruqi is a Pakistani American writer of fiction and nonfiction. She writes for a number of publications including Huffington Post about the global contemporary Muslim experience and about interfaith dialogue.
She is editor in chief of Blue Minaret, a magazine for Muslim art, poetry, and prose. Her short stories have been published in several American literary journals and magazines such as Catch & Release, On the Rusk, In Flight, and The Great American Literary Magazine.
Brick Walls: Tales of Hope and Courage from Pakistan is her debut fiction title. She is currently working on a novel based on immigrant experiences.
Books by Saadia Faruqi
Book Reviews by Saadia Faruqi