Christopher M. Doran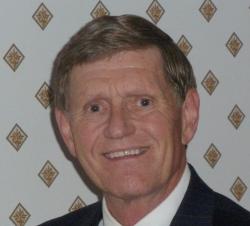 Dr. Christopher Doran is a graduate of Boston College and Yale University Medical School. As an Associate Clinical Professor of Psychiatry at the University of Colorado Denver, he teaches the practical applications of clinical psychopharmacology. He is a Distinguished Fellow of the American Psychiatric Association. In addition to psychiatry clinical practice, he has served as a National Health Consultant to three federal agencies and as the President of the Medical Staff at two Denver hospitals.
His book, Prescribing Mental Health Medication: The Practitioner's Guide 2nd ed. is an international standard for teaching the process of psychotropic medication prescription and management. His second book The Hypomania Handbook has been cited by experts as one of the 10 best books of the decade about Bipolar Disorder. He has taught throughout America, as well as China, England, New Zealand, Botswana, and South Africa on a wide variety of Mental Health issues.
In 2008, he and his wife took a hiatus from their mental health activities to join the US Peace Corps. From 2009–2011 they joined in combating the AIDS epidemic in Botswana, Africa, the country with the second highest HIV rate in the world. Dr. Doran has written two additional books about their African experience.
Books by Christopher M. Doran
Book Reviews by Christopher M. Doran