Logan Lo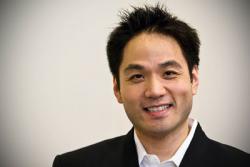 Logan Lo is a technology attorney and valuation expert who practices in the areas of Intellectual Property and IT matters.
He provides his clients sophisticated and technical guidance in these complex areas of law and currently practices at the law firm of Woods & Lonergan, LLP in New York City. Mr. Lo also serves as counsel for several e-commerce and international businesses.
In addition to technology law and business, he is also very skilled in real property transactions and is one less than 350 MAI designated real estate appraisers in New York State and 7,430 worldwide.
From 1998–2001, he also served as an associate editor and monthly columnist for the e-commerce magazine, eSecurities, distributed by the ABA and Leader publications; in addition, he has been nationally published in CNET.com and Computer Shopper magazine.
When he's not working, he writes a well-read personal blog about life in New York City at www.loganlo.com, where he has a loyal and vocal readership.