Murali Kamma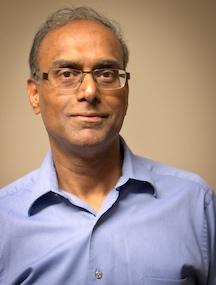 Murali Kamma is the managing editor of Khabar, an Atlanta-based magazine for Indian Americans. His debut book, Not Native: Short Stories of Immigrant Life in an In-Between World (Wising Up Press), won the 2020 Bronze Independent Publisher Book Award (IPPY) for multicultural fiction. Nineteen of the twenty stories in this collection, which focuses on Indian immigrants, were previously published, often in different versions.
After graduating from Loyola College in India, he continued his education at the State University of New York at Buffalo. He belongs to what the Cuban American sociologist Ruben Rumbaut dubbed the 1.5 Generation—meaning, he embraces the hyphen wholeheartedly. While he did dabble in fiction as a youth in India, it was his life as an immigrant straddling two cultures—and his work as an editor—that inspired him to pursue it more seriously. His stories have appeared in numerous journals, including Rosebud, South Asian Review, Lakeview International Journal of Literature and Arts, and Wising Up anthologies.
He has enjoyed interviewing Salman Rushdie, Anita Desai, and William Dalrymple, among many other authors. His columns have appeared in The Atlanta Journal-Constitution and India Abroad, and he received a Gamma Gold Award from the Magazine Association of the Southeast (MAGS).
Books by Murali Kamma