James R. Hannibal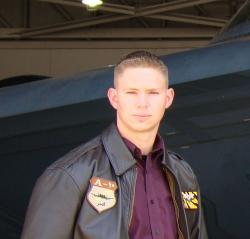 James R. Hannibal (pseudonym) graduated from the U.S. Air Force Academy where he focused on Islamic Terrorism and earned a bachelor's degree in Middle Eastern Studies.
Once commissioned, he flew the A-10 Thunderbolt II in the skies over Europe, America, and the Middle East and later the B-2 Spirit over America and the Pacific. He flew combat missions in the A-10 in Operation Southern Watch and worked as a key planner in the B-2 Mission Planning Cell during Iraqi Freedom.
Mr. Hannibal is the author of the stealth ops thriller, Wraith, as well as the young adult pirate adventure, Pirates: The Midnight Passage. Because of Mr. Hannibal's former top-secret clearances, Wraith had to be "sanitized" and approved for release by Stealth Program Security.
Books by James R. Hannibal
Book Reviews by James R. Hannibal