Clifford A. Wright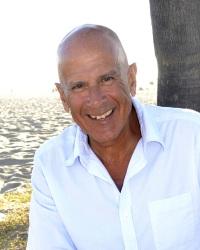 Clifford A. Wright is an independent scholar and cookbook author who won the James Beard/KitchenAid Cookbook of the Year award and the James Beard Award for the Best Writing on Food in 2000 for A Mediterranean Feast (William Morrow). 
He is the author of 17 other books, 15 of which are cookbooks, including his latest, Cooking with Chiles. 
Mr. Wright wrote food entries for Columbia University's Encyclopedia of the Modern Middle East and Oxford University Press' Oxford Companion to Sugar and Sweets. He is a contributor to Zesterdaily.com and has lectured on food at the Center for European Studies, Harvard University, Georgetown University, Davidson College, South Dakota State University, Culinary Institute of America, and other venues. 
As a cooking teacher he has taught at many cooking schools around the United States and was co-founder of the Venice Cooking School.
Books by Clifford A. Wright