Robert Fantina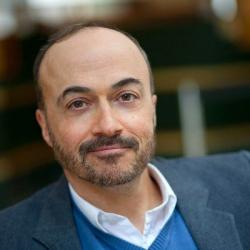 Robert Fantina is an author, journalist, and activist working for peace and social justice. He writes extensively about the oppression of the Palestinians by Israel.
He is the author of several books, including Desertion and the American Soldier: 1776–2006; Empire, Racism and Genocide: A History of U.S. Foreign Policy; Look Not Unto the Morrow, and Occupied Palestine: Israel, the U.S. and International Law.
Also a public speaker, he has spoken about U.S. imperialism multiple times at events in Washington, D.C. He has also spoken on imperialism and human rights at conferences in Ireland, and Iran.
Originally from the United States, Mr. Fantina moved to Canada following the 2004 U.S. presidential election, and now resides in Kitchener, Ontario. 
Book Reviews by Robert Fantina