Zetta Brown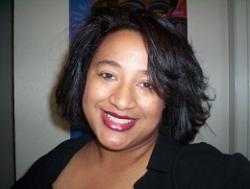 Zetta Brown holds a B.A. in English/Creative Writing from SMU in Dallas, Texas, and is the author of several short stories. In 1998, her short story "Black Water" was a regional first-place winner for the National Society of Arts & Letters (NSAL) Award for Short Fiction.
In 1999 and 2000, her stories were adapted for performance at the Craft of Writing conference in Denton, Texas. She has had a residency at The Writers' Colony in Dairy Hollow in 2002 and attended the Hurston-Wright Foundation's Writers Week in 1998.
Ms. Brown writes genre and literary fiction. Her debut erotic romance novel, Messalina: Devourer of Men, has received excellent reviews from The Original ChickLitGurrl™, Coffee Time Romance, Erotica Revealed, APOOO, and RAWSistaz. Her other titles include Cherries Jubilee and Devil Don't Want Her.
Ms. Brown is also editor-in-chief for LL-Publications/Logical-Lust Publications. She edited the 2009 EPPIE Award winner for Best Horror Novel, PIT-STOP by Ben Larken. A native Texan, she met her husband, author and publisher Jim Brown, on the Internet. Their romance led to their marriage and her moving to Scotland. She sometimes chronicles her experience in her blog Sistah in Scotland, or SiS for short.