Townsend Walker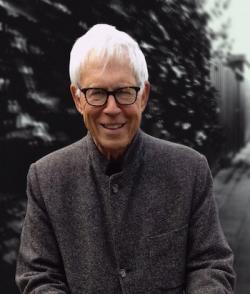 Townsend Walker grew up in western Maryland and graduated from Georgetown (B.S. Foreign Service), New York University (M.A. Economics), and Stanford (Ph.D. Economics). During a career in banking, he lived in New York, Paris, London, Rome, and San Francisco and wrote three books on finance: A Guide for Using the Foreign Exchange Market, Managing Risk with Derivatives, and Managing Lease Portfolios.
His story ideas come from cemeteries, foreign places, paintings, violence, and strong women. Mr. Townsend's most recent book is the short story collection 3 Women, 4 Towns, 5 Bodies, a finalist for the 2018 International Book Award in two categories, Fiction: Short Stories and Fiction: Mystery/Suspense. His novella, La Ronde, was published in 2015.
His stories have appeared in over 70 literary journals and have been included in ten anthologies. "A Little Love, A Little Shove" and "Holding Tight" were nominated for PEN/O. Henry Awards. Four stories were performed at the New Short Fiction Series in Hollywood.
Dr. Walker lives in San Francisco and in addition to working on his stories, he teaches a workshop in creative writing to incarcerated veterans at San Quentin State Prison.