Eric Martone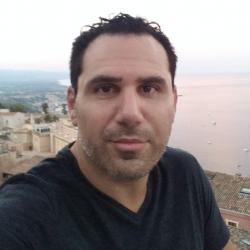 Eric Martone is Dean of the School of Education and Professor of History/Social Studies Education at Mercy College in New York. He completed his Ph.D. in history at Stony Brook University.
Prior to his career in higher education, he was a high school social studies teacher in Connecticut. In recognition of his teaching excellence, he received the 2011 John Rogers Memorial Award from the Connecticut Education Association and in 2013 was acknowledged as a "Teacher of Honor" by Kappa Delta Pi, the international honor society in education.
He has authored or edited more than ten books, including Genealogy and Social History: Understanding the Global Past through Family Case Studies (2022), Alexandre Dumas as a French Symbol since 1870: All for One and One for All in a Global France (2020); the IPPY award-winning Finding Monte Cristo: Alexandre Dumas and the French Atlantic World (2018); Italian Americans: The History and Culture of a People (2017); Mercy College: Yesterday and Today (2013); Royalists, Radicals, and les Misérables: France in 1832 (2013); The Black Musketeer: Reevaluating Alexandre Dumas within the Francophone World (2011); and the Encyclopedia of Blacks in European History and Culture (2009). He also has written more than 30 peer-reviewed journal articles and book chapters and contributed over 170 articles to historical reference works.