John Newlin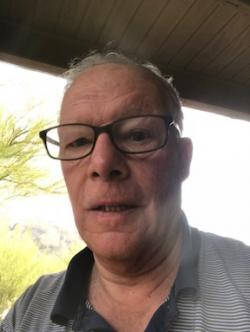 After a successful career of teaching English at Eaglebrook School (MA) and Tower Hill School (DE), John Newlin earned his MFA in Fiction Writing at Converse College (SC).  Earlier, he earned his B.A. in English at Springfield College, his M.Ed. at the University of Pennsylvania, and did advanced study at Bread Loaf School of English and the University of Massachusetts, Amherst. 
His articles and reviews have appeared in Independent School, Night Owl, and South 85 where he presently serves as Review Editor. 
He is presently working on a memoir of his often hilarious failures as a wannabe athlete, on a biography of a young man who has overcome major disabilities to pursue a career, as well as on a "stable" of short stories, all of which are presently floating in cyber space. 
His principal reading interests include: literary fiction, biographies, and autobiographies, books about art and music, as well as mystery, spy, and sports novels. 
The father of five sons, he lives with his wife Dorothy in Wilmington, Delaware.