James Thompson - Reviewer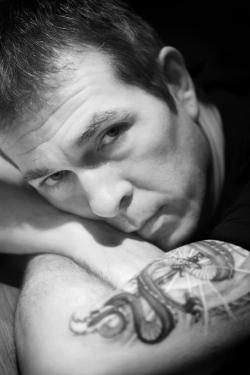 James Thompson passed away in August 2014. The world of literature has lost a tremendous talent. And those at New York Journal of Books who came to know the person he was have lost a treasured friend who was blessed in equal measure with talent and humanity. He is and always wlll be greatly missed and joyfully remembered.
Within weeks of the submission, Thompson had a three book deal with WSOY. No Finnish debut commercial fiction writer had received a multi-book deal prior to publication before. That deal garnered record breaking advances in Finland for a debut author. Thompson was branded as a domestic Finnish author, another first. It had never happened to a foreign author before, and hasn't since. After the publication of five novels, and co-authoring an educational book, teaching English to Finnish learners, Thompson is a well-established fixture in the Finnish literary scene. His contributions to Finnish literature are exemplified by multiple and sizable grants from the prestigious arts foundations, WSOY:n Kirjallisuussäätiö and Kirjailijoiden ja Kääntäjien Kirjastoapurahalautakunta.
That novel, Snow Angels, the first in the Inspector Vaara series, was released in the U.S. by Putnam and marked his entrance into the international crime fiction scene. Booklist named it one of the ten best debut crime novels of 2010, and it was nominated for the Edgar, Anthony, and Strand Critics awards. His second Vaara novel, Lucifer's Tears, released in March, 2011, earned starred reviews from every major industry review publication, and was named one the best novelsWith his first internationally published novel, Snow Angels, James Thompson proved himself Finland's best and most popular representative in the rise of Nordic noir. He remains Finland's bestselling international crime writer. Thompson is also a noted essayist and reviewer. He writes for various websites, including International Crime Writers Reality Check, which draws on average 40,000 unique visitors per week, and writes reviews for The New York Journal of Books. He is now entering the realm of screenwriting, as international film rights for the first three books in the Inspector Vaara series have been optioned.
He has a Master's degree in English Philology from The University of Helsinki, where he also studied Finnish, in which he is fluent. He has studied six languages. Thompson is represented by Penn Whaling of Ann Rittenberg Literary Agency. His U.S. publisher is G.P. Putnam's Sons, and at present his works are distributed by a dozen publishers worldwide. In the past, Thompson has worked as a bartender, bouncer, construction worker, and soldier. American by birth,
Thompson, age ffifty, had been living in Helsinki, Finland, for the past seventeen years with his Finnish wife when he passed away. He was a very true man who contributed not only reviews, but ideas to New York Journal of Books, as well as sincere friendship with those of us who knew him. He will be missed.
Books by James Thompson - Reviewer