Rod Miller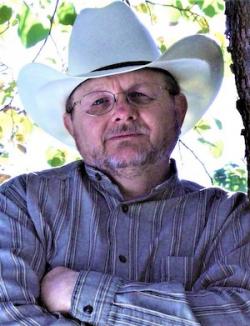 Rod Miller is a four-time winner and six-time finalist for the Western Writers of America Spur Award, recognized for novels, short stories, poetry, and a song. He is also a two-time winner and four-time finalist for the Western Fictioneers Peacemaker Award for his novels and short stories. Other awards for his work have come from Westerners International and the Academy of Western Artists. In 2012 the League of Utah Writers named him Writer of the Year.
Mr. Miller writes fiction, poetry, and history related to the American West and is author of some two dozen books including novels, short story collections, nonfiction, and poetry. His short stories, poetry, and nonfiction also appear in several anthologies, and he has written numerous magazine articles and book reviews.
A lifelong Westerner, he was raised in a cowboy family, grew up among horses and cattle, and is a former rodeo contestant. He worked as a cowboy, farm and ranch hand, in a hard rock mine, as a radio disc jockey, in television production, and spent 40 years as an advertising agency copywriter and creative director.
A frequent presenter at writers' conferences and other events, Mr. Miller also reads and lectures to a variety of community groups.