Bruce Arlen Wasserman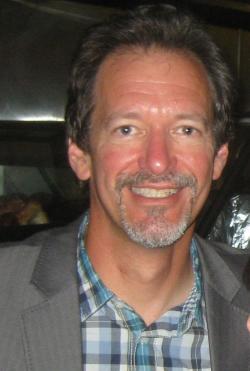 Bruce Arlen Wasserman assembled his first poetry manuscript at the age of seventeen and farmed and worked as a blacksmith in his twenties. He received a BA in Mass Communications from Winona State University, a DDS from University of the Pacific, School of Dentistry, and an MFA from Vermont College of Fine Arts. In 2016, Dr. Wasserman was nominated for a Pushcart Prize.
His literary career has spanned work in news and periodicals, as a freelancer and an editor of professional journals. Wasserman's publications include three poetry chapbooks and a full-length collection of poetry, An Undiscovered Country (2011). He is currently in the middle of another poetry manuscript and a novel. At other times, Dr. Wasserman creates visual art as a potter, performs as a musician in a band, trains horses on occasion and is a dentist in clinical practice.
Books by Bruce Arlen Wasserman