Martin A. David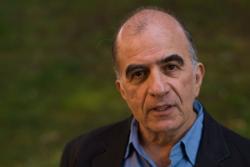 Martin A. David calls himself an "Arts Practitioner." He came up with that title to simplify explanations of what he does. He is a writer who has published six books (The Dancer's Audition Book, An Actor Analyzes a Script, Karpstein Was Hiding, Shtetl In My Mind, and Death in 5, Let the World Lend a Hand), over 1,200 magazine, newspaper, and online articles, and seven book-length translations (Danish to English, but he also translates French, Spanish, and Norwegian to English).
Mr. David is a working actor and director whose first professional role was in Joe Papp's Shakespeare company in New York; more recently he played a mob boss in a music video. He is a modern dancer and choreographer who has directed modern dance companies in Europe and the U.S. He also writes plays and several, including Leaden Skies, a holocaust-themed work, and The Rehearsal, have been seen as part of the San Francisco Theater Festival.
Mr. David lives in Denver, Colorado, where he writes, acts, draws, and makes jewelry.
Books by Martin A. David
Book Reviews by Martin A. David