Grace Lichtenstein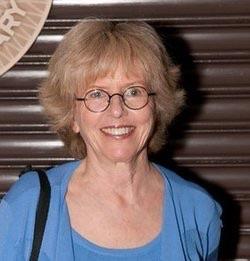 Grace Lichtenstein is an author, book critic, and former New York Times Rocky Mountains bureau chief and reporter. Her book reviews on music, sports, adventure, literature and the American West have appeared in the New York Times, Washington Post, TheMillions.com, PopMatters.com, and NYCityWoman.com. She was the book critic for Music Media Monthly, as well as a founding editor of Just Sports for Women.
Her books include A Long Way, Baby: Behind The Scenes in Women's Pro Tennis; Desperado; Machisma: Women and Daring; and Musical Gumbo: the Music of New Orleans (written with Laura Dankner).
A member of the Authors Guild and the National Book Critics Circle, she is on the board of Bike New York, the not-for-profit organization that promotes safe cycling through education and events like the TD Five Boro Bike Ride. She is an avid cyclist, skier, and Mets fan. She lives in Manhattan.
Books by Grace Lichtenstein
Book Reviews by Grace Lichtenstein