Dave Moyer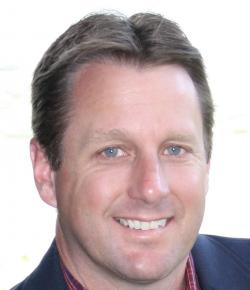 Dave Moyer is the author of the novel Life and Life Only and several published short stories and essays.
Life explores the "myth of the American dream" through the lens of a young baseball prospect who faces adversity at every turn in his quest to pitch in the major leagues. As the protagonist struggles through the chaos of tattered dreams and fractured relationships, his love of music, particularly Bob Dylan, helps him make sense of the cultural forces of modern times and regain a sense of hope for the future.
Mr. Moyer has been a regular reviewer for the New York Journal of Books since its inception and has also contributed reviews to Joseph's Reviews.
He received his Doctorate in Educational Administration from Northern Illinois University, has Master's degrees from Northern Illinois and Eastern Kentucky University, and holds a Bachelor's degree from the University of Wisconsin, where he majored in English.
Mr. Moyer's eclectic background includes stints as a head college baseball coach as well as a percussionist in symphonies, an opera, and various marching, jazz, Dixie, and community bands.
Mr. Moyer is currently a school superintendent in Southeastern Wisconsin and resides in Crystal Lake, Illinois.
Books by Dave Moyer
Book Reviews by Dave Moyer