Russell P. Gantos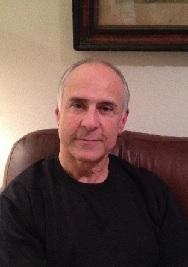 Russell P. Gantos, Jr., is a native Ohioan and former newspaper sports editor, police reporter, and weekly humor columnist for a daily newspaper in Eastern Ohio.
He is a graduate of the Ohio University School of Journalism, with a major in newswriting and editing. In addition to his work within the newspaper field, Mr. Gantos has spent more than 30 years in executive level marketing, public relations and communications roles. 
During these experiences, he has had the opportunity to write extensively about major medical breakthroughs and ground-breaking medical procedures, and also interview major medical and sports figures.
Mr. Gantos also brings more than 40 years researching the great battles of World War II, with a particular interest in the titanic military struggles between the German military machine and the Soviet Red army on the Eastern Front.
He is the author of the first two books of a sci-fi military adventure series, Planet Earth Battle Squad: The Serge Blair Chronicles as well as a yet-to-be published coming-of-age in the 1960s novel, The Kickball Wars.
He currently lives in Texas with his wife, Imogen.
Books by Russell P. Gantos