Richard Nagler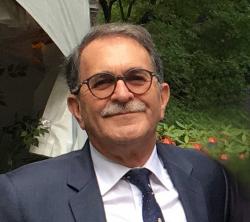 Richard Nagler (born 1947) is an American businessman and photographer. Four critically-acclaimed monographs of his photography have been published.
Mr. Nagler graduated from the University of Pennsylvania in 1969 magna cum laude/Phi beta kappa with a B. A. in politics and philosophy, and he began his career in photography in the 1970s. His photography has been exhibited in numerous museum and gallery exhibitions in the United States and Europe, and his work has been included in many public and private collections.
Throughout his career he has collaborated with literary and art luminaries including Isaac Bashevis Singer, Allen Ginsberg. Ishmael Reed, Lawrence Ferlinghetti, and Peter Selz, among others.
Mr. Nagler's photography  has also been featured in publications including: The New York Times, The Wall Street Journal, ArtForum International, Artweek, The Los Angeles Times, Playboy Magazine, and the San Francisco Chronicle. He is represented by George Krevsky Gallery, Oakland, California.
His latest book, Looking at Art: The Art of Looking was awarded the Gold Medal for Photography in the Non-Fiction Book Awards (2014), the First Prize in Photography at the Beverly Hills Book Awards, and was a finalist in the Indiefab Book Awards for 2014. 
He has also been an avid collector of fine photography and other fine art and his art collection is strong in 20th century photography and California painting and sculpture. In addition, he is a book reviewer specializing in photography and other fine arts for New York Journal of Books.