Randy Rosenthal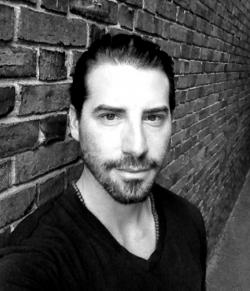 Randy Rosenthal is the co-founding editor and publisher of the literary journals The Coffin Factory and Tweed's Magazine of Literature and Art, both of which were praised by The New York Times, The Los Angeles Times, Poets & Writers, and Library Journal. While editing these magazines, he has had the honor to work with Joyce Carol Oates, Lydia Davis, Charles Simic, T. C. Boyle, John Banville, and many more distinguished authors from around the world.
He has interviewed many authors and published hundreds of book reviews for Tweed's and The Coffin Factory, as well as the Daily Beast, The Brooklyn Rail, Bookslut, and The L Magazine.
He has a B.A. in History from U.C.L.A. and an M.F.A. in Creative Writing from the City College of New York. From 2010–2015 he taught writing and English courses at CCNY and Kingsborough College in Brooklyn. He now works as a freelance book editor at bestbookediting.com, and is currently studying religion and literature at Harvard Divinity School.