Ginny Lowe Connors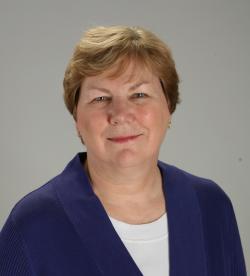 Ginny Lowe Connors is an English teacher in West Hartford, Connecticut, where she also serves as the town's poet laureate. She has been named "Poet of the Year" by the New England Association of Teachers of English. Connors is on the executive board of the Connecticut Poetry Society. She also runs a small poetry press, Grayson Books.
Connors is the author of two poetry collections: The Unparalleled Beauty of a Crooked Line and Barbarians in the Kitchen, as well as the chapbook Under the Porch, winner of the Sunken Garden Poetry Prize. In addition, she has edited several anthologies.
Connors has won numerous awards for her poetry, including the Sunken Garden Poetry Prize, the Atlanta Review International Poetry Competition, and various prizes sponsored by the National Federation of State Poetry Societies, including their top prize The Founders Award. Some of her poems have been performed by the East Haddam Stage Company. Connors has been invited to participate in the West Cork Literary Festival in Ireland.
Connors' work has been nominated for the Pushcart Prize. She has an MFA in poetry from Vermont College of Fine Arts.
Books by Ginny Lowe Connors