Andrew Jarvis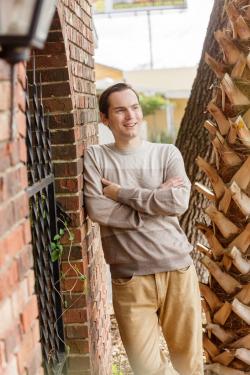 Andrew Jarvis is an award-winning poet who lives in Florida. He was raised in Washington before moving to the East Coast to earn his degrees in English and Creative Writing. He has been writing only poetry for 20 years.
A naturalist, Mr. Jarvis' poetry is inspired by the natural word. He studies natural, cultural, and anthropological history, and then creates powerful metaphors for his poetry. He admires the work of Mary Oliver, Ted Kooser, and Linda Hogan, and he mimics their simple, clear writing styles.
Mr. Jarvis' most recent titles, Landslide and The Strait, have been awarded a combined Silver Medal in Poetry from the Nautilus Book Awards, Silver Medal in the CIPA Evvy Book Awards, and several honors from the INDIE Book of the Year Awards.
He appears at festivals and bookstores throughout the country. He is also the Newsletter Editor for the Poetry Society of Virginia. His titles are distributed worldwide, and are available online and at your local bookstore.
Book Reviews by Andrew Jarvis