Melanie Bishop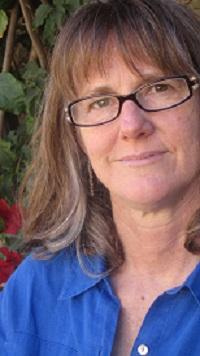 Melanie Bishop (MFA, University of Arizona) has published fiction and nonfiction in The New York Times, Glimmer Train, Georgetown Review, Greensboro Review, Florida Review, Valley Guide, Hospice Magazine, Puerto del Sol, The American, Potomac Review, Vela, and Family Circle. She received a screenwriting fellowship from the Chesterfield Film Project, co-sponsored by Universal Studios and Steven Spielberg's Amblin Entertainment. The Makeover, written during the fellowship year, placed in America's Best Screenplay Competition.
For 22 years, she taught creative writing at Prescott College in Arizona, where she was Founding Editor, and Fiction/Nonfiction Editor of Alligator Juniper, a national literary magazine, three time winner of the AWP Directors' Prize.
Ms. Bishop is marketing a short story cycle, Home for Wayward Girls, which has been a finalist in six book contests: Mary McCarthy Prize in Short Fiction, University of Iowa Press Short Fiction Awards, Doris Bakwin Award, Tartt Fiction Award, the Eludia Award, and the Serena McDonald Kennedy Award.
Ms. Bishop's young adult novel, My So-Called Ruined Life (Torrey House Press, 2014) was a top-five finalist last May for both the John Gardner Award in Fiction and CLMP's Firecracker Awards.
Currently Ms. Bishop runs a freelance editing and coaching business.
Books by Melanie Bishop