JoAn Watson Martin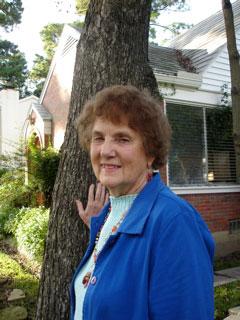 After teaching in the public school system for 22 years, JoAn Watson Martin retired, but continued to serve as a reading/writing consultant for Houston area schools.
She taught for several years in the Alpha Gifted and Talented program of Clear Creek School District. She also served as an adjunct instructor in the School of Education at University of Houston at Clear Lake.
Ms. Martin's published novels are: Yankee Girl (2002), Yankee Girl: A Grand Adventure (3rd edition, 2009), Good Night Mrs. Dinglewall! Sleep Tight! (2006), Inventing Chloe (2009), and Retrieving Morning (Adult Romance, 2009).
For information about Ms. Martin's historically informative presentations at schools, contact her at [email protected].
Books by JoAn Watson Martin
Book Reviews by JoAn Watson Martin