Donna Solecka Urbikas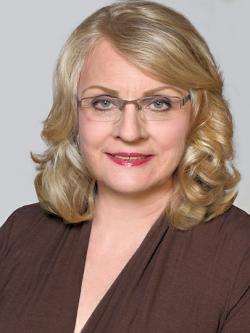 Donna Urbikas was born in Coventry, England, as Danuta Anna Solecka and immigrated to the USA in 1952 with her parents and older half-sister, Mira. 
She earned degrees in Biology from the University of Illinois and in Environmental Engineering from the Illinois Institute of Technology, as well as a Certificate in Creative Non-fiction Writing from the University of Chicago. 
Donna Urbikas had careers as a high school biology teacher and environmental engineer and is now a State of Illinois licensed real estate broker. Her book, My Sister's Mother:  A Memoir of War, Exile, and Stalin's Siberia (University of Wisconsin Press, 2016, 2019) was an award finalist with the Chicago Writers Association, the Midwest Independent Publishing Association, the Society of Midland Authors, 2021 International Book Awards, and a winner of Foreword INDIE book awards.  
Ms. Urbikas is the mother of three adult children and volunteers with several organizations. She lives in Chicago, Illinois, with one very adorable fat cat.
Books by Donna Solecka Urbikas