Nathaniel L. Moir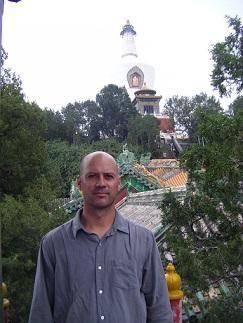 Nathaniel L. Moir is a Ph.D. Graduate Student in the Department of History at the State University of New York at Albany, where he is interested in Global, Comparative, and Intellectual History. 
His areas of academic focus include International and U.S. Foreign Relations and the French-Indochina and Vietnam Wars. Additional interests include Counterinsurgency Theory, Security Studies, and Intelligence History of Southeast Asia and Europe.
He is also a Military Intelligence and Psychological Operations-qualified Captain in the United States Army Reserve. Commissioned through Officer Candidate School, he deployed to Afghanistan as a Psychological Operations Detachment Officer-in-Charge in 2010–2011 and subsequently worked from 2011–2013 as Senior Research Analyst in the Program for Culture and Conflict Studies at the Naval Postgraduate School, Monterey, California. In addition to his work with New York Journal of Books, he has published widely in academic and military journals such as the U.S. Naval Institute's Proceedings, Military Review, Army History, Michigan War Studies Review, and the Journal of Intelligence History, among others.