Monika Schröder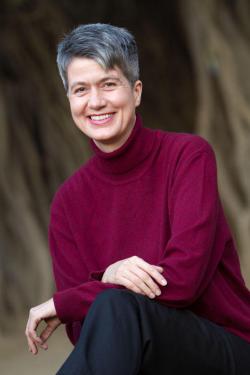 Monika Schröder grew up in Germany and has worked as elementary school teacher and librarian at American international schools in Egypt, Chile, Oman, and India. She has published four novels for young readers.
Her book Saraswati's Way (Farrar, 2010) is set in India and won the SCBWI Crystal Kite Award and was also on North Carolina's Middle School Battle of the Books list.
Her novel The Dog in the Wood (Boyds Mills, 2009), set in East Germany in 1945 and based on her father's experiences at the end of World War II, received a starred review from Kirkus Reviews.
Her novel My Brother's Shadow (Farrar, 2011) is set in Berlin 1918 and was a nominee for the 2014 New York State Reading Association's Charlotte Award.
Her latest book, Be Like a Bird (Capstone, 2016) was a nominee for the 2017/2018 North Carolina Youth Book Award.
Ms. Schröder also provides manuscript evaluations for aspiring authors. She lives in the Blue Ridge Mountains of North Carolina.