Mary Marks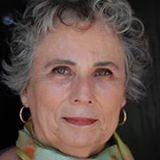 Born and raised in Los Angeles and the San Francisco Bay Area, writer Mary Marks earned a BA in Anthropology from UCLA and an MA in Public Administration from the American Jewish University.
Ms. Marks became an award-winning quilter after her retirement from UCLA administration. Writing about her quilts led her in a new creative direction, writing cozy mysteries. The third novel in the Quilting Mystery series, Gone But Knot Forgotten, will be published in August 2015.
Ms. Marks also contributed a chapter to an anthology based on Jewish mysticism, From Ashes to Healing. She has also been published online and in various newsletters.
Books by Mary Marks