Margaret Placentra Johnston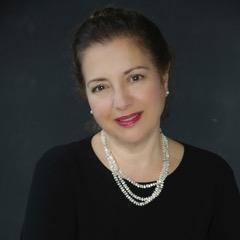 As a practicing Optometrist for over three decades, Dr. Margaret Placentra Johnston has spent most of her professional career helping people see better in the physical world. Now she also writes to offer clearer vision of a different kind—a broader perspective about religion and spirituality than what the conventional world typically recognizes.
 
Dr. Johnston's most recent book, Overcoming Spiritual Myopia: A View Toward Peace Among the Religions was published in September, 2018. Her first book, Faith Beyond Belief: Stories of Good People Who Left Their Church Behind, was named Gold Winner of the 2013 Nautilus Book Award in Religion/Spirituality (Western).
 
She writes to challenge readers to expand their spiritual vision to include certain aspects of human existence that are only becoming available today in the light of recent cultural and scientific developments. Globalized communications are exposing us to spiritual wisdom from other cultures, scientific discoveries show the universe to be much more complex than we ever thought, and studies about individual and cultural human development paint quite a different picture than that promoted in conventional organized religion and that supported by conservative values.  
 
She is confident that helping people move beyond the spiritual myopia of conventionality has the power to bring an end to religious intolerance and to bring about a kinder, more gentle world.
Dr. Johnston offers courses and speaks to groups on the topic of spiritual development, and has been interviewed on numerous radio shows. She has two grown sons and lives with her husband in Northern Virginia.
Books by Margaret Placentra Johnston