Barbara Bottner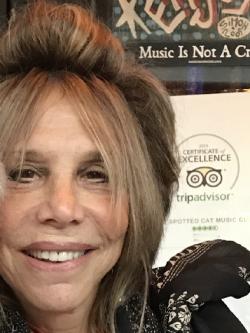 Barbara Bottner is the author of over 45 books for children, including Young Adult, Middle Grade, chapter and I Can Reads, as well as her award-winning picture books, several of which have been animated and translated into multiple languages including French, Spanish, German, Japanese, Chinese, Korean, and Hebrew. Wallace's Lists has been also performed as children's musical theater in Stockholm, Sweden. Miss Brooks Loves Books is a New York Times bestseller. She has four new titles coming out in the next two years, as well as a YA free verse novel.
She has won the Distinguished Teaching Award from the New School for Social Research, (Parsons' School of Design.) She's lectured on children's literature at UCLA, Miami Dade College, the SCBWI, and many other conferences as well as being asked to present in Bologna for the pre-fair. She's staffed various conferences,\ and judged national contests.
Some of the most well-known talents in the field have publicly thanked her as many of them wrote their first manuscripts under her direction, including Caldecott Winners, and New York Times bestsellers Peggy Rathmann, Lane Smith, Laura Numeroff, Bruce Degan, Antoinette Portis, Laurie Friedman, Alex Flinn, Barney Saltzberg, and Robin Preis Glaser.
She continues to facilitate a Master Class in writing for children. Her papers are collected in the Arne Nixon Center for Children's Literature at Fresno State.
Books by Barbara Bottner