Steven Paul Leiva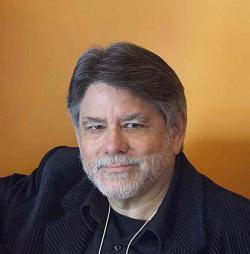 Steven Paul Leiva spent many years in Hollywood as a producer and writer working with such talents as Gary Kurtz, Richard D. Zanuck, Chuck Jones, Brad Bird, and Ray Bradbury.
For the past 20 years he has been concentrating on writing novels in various genres and had a play debut at the Edinburgh Festival Fringe.
He has written a number of reviews and essays for various publications, including a series of pieces on Ray Bradbury, which have been collected into a book. In 2010 he created and organized Ray Bradbury Week in Los Angeles, a week of events that honored and celebrated the literary master on his 90th birthday.
Books by Steven Paul Leiva
This item is no longer valid on Amazon.