David Armand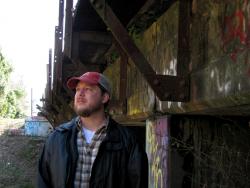 David Armand was born and raised in Louisiana. He has worked as a drywall hanger, a draftsman, and as a press operator in a flag printing factory. He now teaches at Southeastern Louisiana University, where he also serves as associate editor for Louisiana Literature Press.
In 2010, he won the George Garrett Fiction Prize for his first novel, The Pugilist's Wife, which was published by Texas Review Press. His second novel, Harlow, was published by Texas Review Press in 2013. Mr. Armand's third novel, The Gorge, was published in 2015 by Southeast Missouri State University Press, and his chapbook, The Deep Woods, was published in September by Blue Horse Press. His memoir, My Mother's House, was published in 2016 by Texas Review Press.
Mr. Armand lives with his wife and two children and is working on his sixth book, The Lord's Acre as well as a second memoir.