Paula Priamos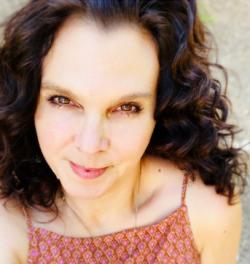 Paula Priamos is the author of The Shyster's Daughter: A Memoir (Etruscan Books) as well as Inside V (Rare Bird Books). Her essays and short stories have appeared in
The New York Times Magazine, The Washington Post Magazine, The Los Angeles Times Magazine, Crimewave magazine, and ZYZZYVA, among other publications.  
Her most recent novel Inside V is the Gold Award Winner for a Foreword INDIE Best Book Award for Thriller & Suspense.  She teaches English and Creative Writing
at California State University, San Bernardino.
Books by Paula Priamos