D. P. Lyle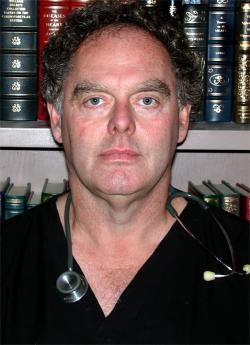 D. P. Lyle is the Macavity and Benjamin Franklin Silver Award winning and Edgar, Agatha, Anthony, Scribe, and USA Today Best Book Award nominated author of many nonfiction books (Murder & Mayhem; Forensics For Dummies; Forensics & Fiction; More Forensics & Fiction; Howdunnit: Forensics; and ABA Fundamentals: Understanding Forensic Science) as well as numerous works of fiction, including the Samantha Cody thriller series (Devil's Playground and Double Blind); the Dub Walker Thriller series (Stress Fracture; Hot Lights, Cold Steel; and Run to Ground); and the Royal Pains media tie-in novels (Royal Pains: First, Do No Harm and Royal Pains: Sick Rich). His essay on Jules Verne's The Mysterious Island appears in Thrillers: 100 Must Reads and his short story "Even Steven" in ITW's anthology Thriller 3: Love Is Murder.
He has worked with many novelists and with the writers of popular television shows such as Law & Order, CSI: Miami, Diagnosis Murder, Monk, Judging Amy, Peacemakers, Cold Case, House, Medium, Women's Murder Club, 1-800-Missing, The Glades, and Pretty Little Liars.
He is a practicing cardiologist in Orange County, California.