Cassandra Lawrence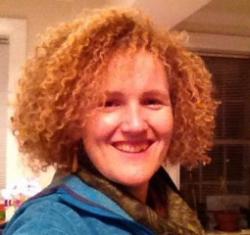 Journalist and conflict analyst Cassandra Lawrence covers religious-spiritual expressions of violence, non-violence, interfaith engagement, and post-conflict development trends and challenges.
Lawrence earned her B.A. in religious studies at the University of British Columbia and her masters in comparative ethnic conflict at Queens University Belfast, Northern Ireland, where she concentrated on Islamic nonviolence in Palestine. Lawrence received mediation training at Mediation Northern Ireland.
Lawrence's community work includes a year with AmeriCorps NCCC, with time in Louisiana leading volunteers in the recovery effort following hurricanes Katrina and Rita. From 2008 to 2012, she served as program coordinator for a multi-church youth program in Santa Rosa, California, where she mentored, ministered, counseled, and organized service projects in a teen and family ministry.
Now operating in Washington, DC, Lawrence is a freelancer and writes for numerous nonprofit organizations. She sits on the board for the 9/11 Unity Walk and is an organizing member of a DC interfaith network for young professionals. She regularly blogs at Contemplating Space.