Carmela Coyle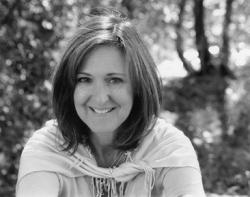 Carmela LaVigna Coyle is an award-winning author of several picture books, including the popular Do Princesses Wear Hiking Boots? series illustrated by Mike Gordon. Her recent picture book, Wild Zoo Train, illustrated by Steve Gray is a Foreword Indies Silver Book Award winner for Picture Books/Easy Reader and a Colorado Book Award finalist.
Her hilarious story, The Tumbleweed Came Back, illustrated by Kevin Rechin, won the 2014 Colorado Book Award.
She has a degree in Elementary Education and Art. She is charmed by walks in nature, mindfulness, inventing recipes, amateur shutterbugging, tending her pumpkin patch, dabbling in watercolors, exploring new words, and, more often than not, thinking like a kid.
Her upcoming book, Do Princesses Become Astronauts? explores myriad empowering possibilities.
She lives out west in Colorado with her husband and pup, while her two children are off exploring their twenties.