Marc Leepson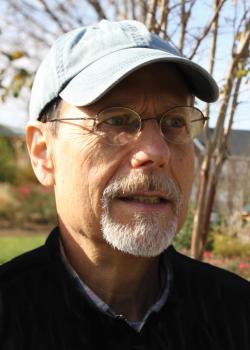 A former staff writer for Congressional Quarterly, a historian and journalist, Marc Leepson has been arts editor and columnist for The VVA Veteran, the magazine published by Vietnam Veterans of America, since 1986. He has written for many newspapers and magazines, including the Washington Post, New York Times, Wall Street Journal, Smithsonian, Military History, Civil War Times Illustrated, Baltimore Sun, Chicago Tribune, Arizona Republic, New York Newsday, and USA Today.
Mr. Leepson is the author of seven books, most recently, Lafayette: Leadership Lessons from the Idealist General (Palgrave/Macmillan, 2011), a concise biography of the Marquis de Lafayette; Desperate Engagement: How a Little Known Civil War Battle Saved Washington, D.C., and Changed American History (Thomas Dunne, 2007) tells the story of the Battle of Monocacy and Confederate General Jubal Early's attack on Washington. Flag: An American Biography (Thomas Dunne, 2005) is a history of the American flag from the beginnings to today; and Saving Monticello: The Levy Family's Epic Quest to Rescue the House That Jefferson Built (Free Press, 2001; University of Virginia Press, 2003), is a complete history of Thomas Jefferson's house.
Mr. Leepson is the also editor of Webster's New World Dictionary of the Vietnam War (Macmillan, 1998) and a contributor to The Dictionary of Virginia Biography.
An adjunct instructor of U.S. history at Lord Fairfax Community College in Warrenton, Virginia, he earned a BA in history from George Washington University in 1967. After serving in the U.S. Army from 1967–69, including a year in the Vietnam War, he earned his MA in history from George Washington University.