Heidi Utz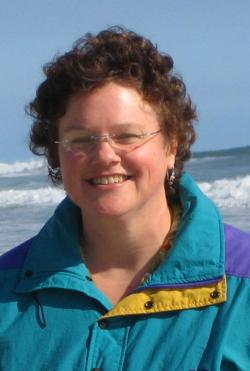 Heidi Utz has been a writer and editor for the past 30 years. Originally from the NYC area, she cut her writing teeth at a PR agency, for which she wrote syndicated pieces on topics ranging from "honeymoon hairdos" to the joys of carpet padding.
In 1991 she moved to New Mexico, where she pursued book and magazine publishing and journalism. She has served as an editor for Outside and Mothering magazines, John Muir Publications, and Pasatiempo. Editing more than 100 travel books, including many titles by Rick Steves, has left her with an odd database of geographical trivia, such as where to get the best slice of pizza in Rome at 2:00 A.M.
Ms. Utz specializes in covering the arts and travel. She's published hundreds of features and reviews in national publications including Outside magazine, NPR.org, Mothering, and E: The Environmental Magazine, as well as many regional periodicals. She has also completed four children's books and is currently writing a volume of creative nonfiction entitled Matters.
For her 40th birthday present, Ms. Utz pursued her lifelong dream of attending film school, where she focused on documentary filmmaking. She's also an award-winning photographer whose work has appeared in newspapers, several group shows, and in numerous sites online.
Books by Heidi Utz