Eric J. Guignard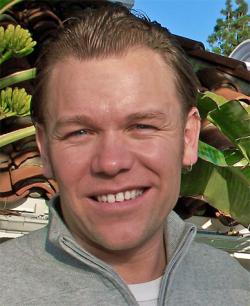 Eric J. Guignard is involved in a tumultuous and steamy love affair with Dark Fiction.
When not involved in writing, editing, or reading of it, he dreams about Dark Fiction at all hours, even while "supposedly" involved in non-Dark Fiction activities.
It might be said that Eric J. Guignard is wrapped predictably around Dark Fiction's littlest tentacle. Dark Fiction, on the other hand, is not restrained by any man. Nay, it is boundless and abstract, not well-understood, and does whatever it wants, being a strong-willed progeny of copious personalities and quirks, including influences of weird compositions, far-flung fantasy, thunderous thrillers, and nebulous horror.
Headquartered in the outskirts of Los Angeles, Eric J. Guignard's token offerings to Dark Fiction may be found in disreputable publications reserved for back alley bazaars. He's won a few awards, including the 2013 Bram Stoker Award, and he's been a finalist for some others, including the 2014 International Thriller Writers Award.
When reality demands its own share of attention, Eric J. Guignard is a technical writer and a college professor. He resides alongside a wife, children, cats, and a terrarium filled with mischievous beetles.
Books by Eric J. Guignard